Employee Spotlight: Cameryn Gonnella, Data Privacy Legal Analyst
Learn the truth about what it's like to work at X-Mode, the privacy-conscious location data company.
It takes a village to raise a child — and it takes a lot of hard working people to build a company as effective and game-changing as X-Mode. While we stay busy raising the standard for privacy and quality in location data, it's also important to pause and celebrate all of our talented, delightful team members that make everything possible. With no further ado, please enjoy our monthly employee spotlight on Cameryn Gonnella.
Q: What do you do at X-Mode and how does it impact the business?
A: I do most of the legal stuff in the company in conjunction with [Chief of Operations] Jamie. It impacts our business because we can't really do what we do without privacy. If the data we collect isn't compliant and we're not transparent about it — our business wouldn't last. My work contributes to the longevity of the business, making sure we can continue to do this. 
Q: What drew you to X-Mode originally?
A: I was actually looking for a role exactly like this, weirdly enough. I did a paper in college about the privacy of someone's GPS information and I wanted to go into that sphere. So when they were looking for a paralegal, I was like, wow this is the exact area I'm interested in — though my role has changed since then.
Q: What is your proudest achievement since joining X-Mode?
A: Probably how much I can help clients. I didn't expect to directly work with clients as much, but I work a lot with our client success team and I've had to help publishers help with privacy issues and a lot of them have been very receptive to it. I make these wireframes to help them out and they'll actually use them.
Q: In your opinion, what's the biggest misconception about working at a startup?
A: I would say the long hours — I have stayed late and I do enjoy getting what I need to get done, putting in work where it's needed, and I have been contacted on the weekends about work. But, it's not as much as people would think. It's not like you're constantly barraged with work and in a high-stress environment.
Q: Favorite memory at X-Mode?
A: I really liked our Cinco de Mayo lunch that we had. I helped PeopleOps set up, and all the decorations were so cute and it was really fun. 
Q: What TV show are you currently binge-watching?
A: House Hunters, I could watch that for weeks. 
Q: What is the coolest place you've travelled so far?
A: This was a while ago, but I went to Europe. I really liked Belgium. 
Q: When are you the happiest?
A: Traveling or going to new places. I'm trying to get more into traveling more.

Q: What is your secret hidden talent?
A: I can draw pretty well.
Q: What is your go-to office snack?
A: The cheese. 
Q: What motto/mantra do you live by?
A: "Be empathetic". I try to think about things in terms of where other people might be coming from. It helps you understand people better.
Thank you, Cameryn! At X-Mode, we work hard, we grow together, and we are driven by teamwork. Does our office sound like a place you'd fit in? Check out our careers page today to see if there are any positions with your name on them.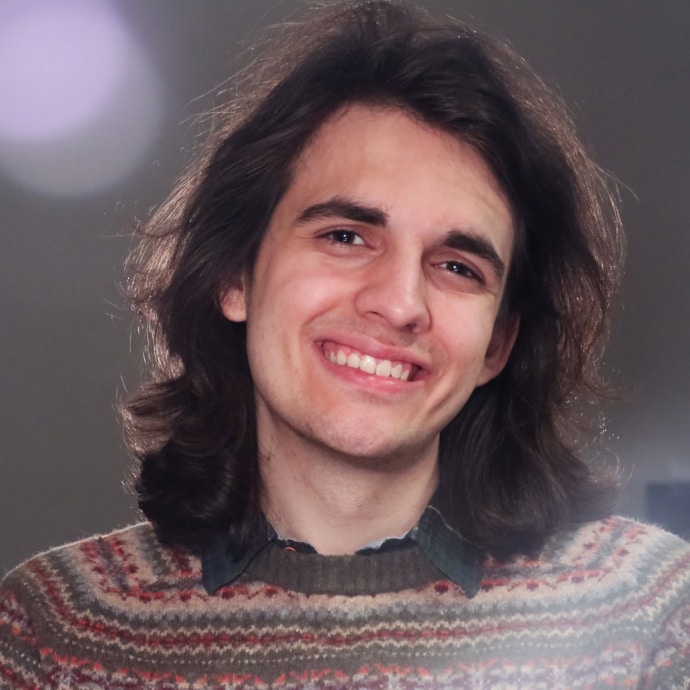 Joseph Green
Writer
X-Mode